Sunil & Anil – The expert and the learner
The stories are set in every village in India and touch the life of every farmer. The stories showcase Massey's pioneering technologies which are designed to open up a whole new world of growth and productivity for farmers all over India.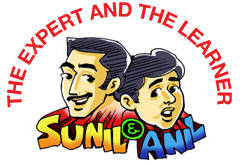 Two farmers, Sunil and Anil take us through situations that connect with Massey's unmatched performance with a host of tractor and implements. Sunil is the tractor expert and demonstrates the power of Massey tractors to Anil.
Come, discover why baaki sab sirf tractor hai, yeh Massey hai.