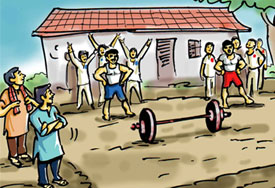 Massey and the champion loader
In a weight lifting contest, the first participant loses immediately while the other lifts the weight easily. An excited Sunil compares him to a Massey tractor leaving Anil puzzled. What makes Massey tractor a champion in loading operations forms the rest of the film.
Click and see how while some tractors can operate a loader, only Massey tractors can load more material in lesser time.
Enquire now
Enquire now