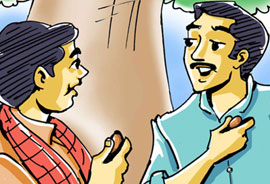 Massey makes a fine difference with Rotavator
It's lunch time on a warm afternoon. Responding to Anil who praises the soft rotis, Sunil tells him that the fineness of wheat flour makes all the difference. This makes Anil wonder if farmers could also get fine soil and enjoy better harvests. Sunil explains how a Massey tractor can make this possible. The Massey tractors story unfolds here and demonstrates the superior technology of Massey tractor.
Click and see how while any tractor can operate a rotary tiller, only Massey tractors ensure the finest pulverization.
Enquire now
Enquire now